Our Mortgage Loan Processors are:
Fast
Effective
Affordable
Experienced
No Hidden Charges Ever
Why is a loan processors experience level important?
To get loans closed in today's economic climate you need a processor who can see pitfalls before they stop your closing. If you decide to rely on inexperienced processors you will watch your closing ratio fall. Let us process for you and watch your closing ratio soar! Check out the testimonial of one of our satisfied clients below.
Give a processor a call


(866) 418-3472

"I had tried a number of loan processing companies and was not happy with any of them. Then I found Loren's company and I have never looked back. If you need someone to take charge and get the job done then call Loren today and send her your pipeline." Chriss Adkins - Mortgage Broker
Questions/Comments?
E-Mail Us

Call to find out about bulk loan processing discounts up to 30% off!
Loan Processor Experience
With over thirteen years of experience with every type of loan, our company has closed thousands of loans for clients all over the U.S. We have extensive experience closing FHA / VA, conventional and sub-prime loans. We are a proud member of the Association of Professional Mortgage Processors and have been interviewed for multiple mortgage publications for our innovative and rapid mortgage loan processing systems.
Loan Processing Help
New to the mortgage business? We host one of the largest mortgage broker support groups on the internet with access to lending companies and program support.

Do you feel like your working hard with nothing to show for it? Most mortgage brokers know that feeling all too well. The trick to getting your files closed each month is to have the right processing company in your corner helping each file move smoothly towards closing.

So, give us a call and let us show you how we can help your company get it's loans processed and closed. It's about time to stop working hard and start working smarter. Let our trained processing staff help move your company to the next level of profitability.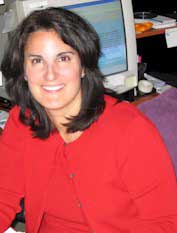 Loren Parker - Owner
MortgageProcessor.com
Click the box below to chat with a loan processing specialist now: